Fire Rated Roller Shutter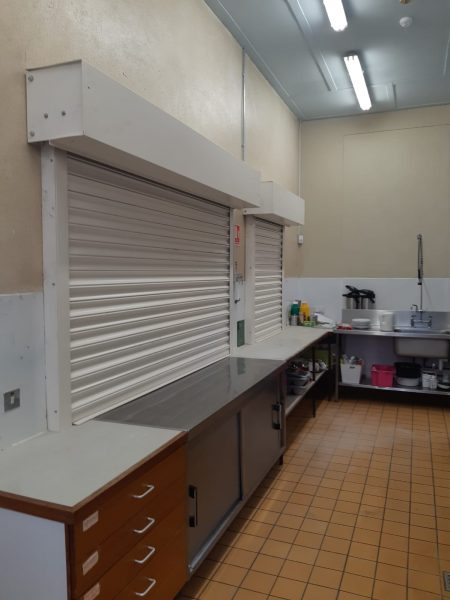 The fire rated roller shutters are a great addition to businesses that deal with highly inflammable materials on a daily basis. The purpose of the fire curtain is preventing the fire from spreading to other areas of the building. Most companies install the curtains in places such as Reception Counters, Open Planned spaces, Kitchen's, Workshops that have naked flames.
Allshutter doors fire rated roller shutters contain stainless steel reinforced glass fibre fabric. The weight is approx. 640 g/m2 in its finished form. Fabric thickness is nominally 0.5mm and the weave is a 8-shaft satin and is tested to withstand temperatures over 1000oC. Side guides retain the fabric curtain edges and are installed either side to provide a seal between the fabric curtain and the surrounding construction.